---
Alpha Canine Professional Testimonials - Alessina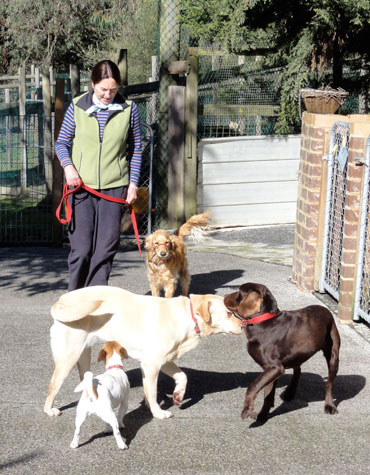 Having recently completed the Alpha Canine Professional Intensive Trainer's Course over a two week period with Greg Fontana, I felt it necessary to share my experience with others who may be contemplating dog training.
The two weeks consisted of morning sessions in which comprehensive lectures covered learning theory and the management/solutions for problem behaviours in dogs. Although I had studied many of these learning principles in relation to human behaviour many years ago, I found these lectures most refreshing.
The afternoons were spent working with many different dog breeds with many different behavioural issues, teaching the dogs basic obedience and applying behavioural modification techniques to problem behaviours as they presented themselves.
For me, the time spent with Greg and some of his team over these two weeks was the most instructive and stimulating that I have encountered for many years. It confirmed to me that pursuing a career in helping our canine friends achieve a happier place within the human world was extremely worthwhile.
Knowing that a good result will only come with my own experience in the real world; based on these two weeks of training, I am now going forward as "Good Dog Training Tips", understanding that Greg and his team will be there should I need further advice.
With this, I thoroughly recommend the Alpha Canine Professional course.
Alessina Brooks, B.BSc.